Franchise Lead Generation Update: How has ChatGPT Changed Search Engine Market Share?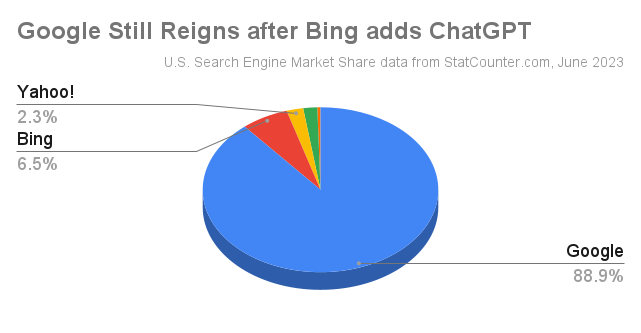 By: Michael Alston for Franchise Insights
Aug 2, 2023 — After ChatGPT was launched November 30, 2022, and Microsoft added ChatGPT features to its Bing search February 7, 2023, speculation swirled about the impact on Google's dominance of web searches. Google launched Bard globally on May 10 this year after opening by invitation starting March 21.
While generative AI-enhanced searches have only been available for several months, some of the excitement has waned, if Google's search volume around the topic is any indication in the chart below (weekly data over 12 months ending July 15, 2023).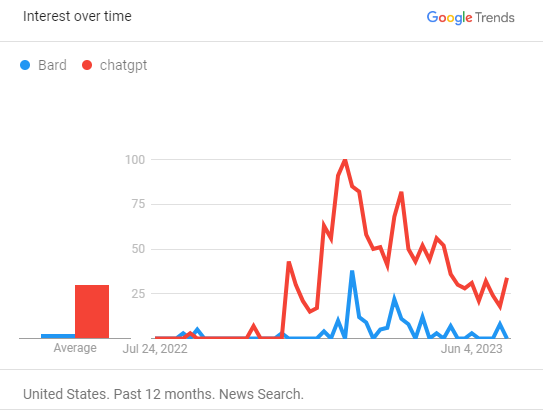 Microsoft sought to differentiate Bing search and increase its share by launching first. In the chart of search engine market share below, covering January 2009 to June 2023, you can see that the late 2022 and early 2023 "bobble" in Google share and "mini peak" in Bing share are over, and both have resumed their long term trends. While Microsoft generated a lot of buzz around generative AI integration with search, Google remains the dominant search engine.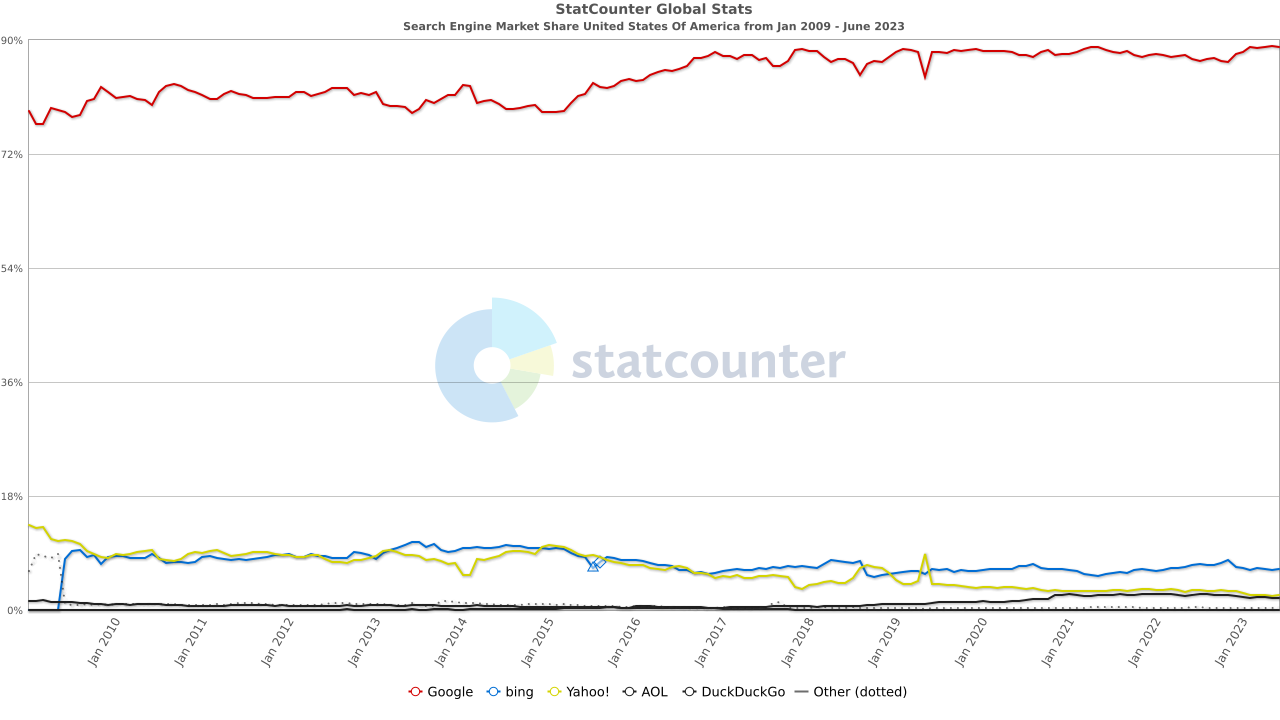 Supporting this view, Google's overall ad revenue grew 3% in the second quarter of 2023 as advertisers returned to spending, after two consecutive quarters of year-over-year ad declines.  Paid search revenue grew faster at 4.8% in the most recent quarter.
For the near future, franchise development teams would be advised to spend their paid search advertising budgets in proportion to Google's overwhelming share.
If you use paid search for franchise lead generation, Google still merits most of your budget and attention, despite the emergence of generative AI.
FranchiseVentures is the leading demand– and lead-generation platform for potential franchisees to thousands of growing franchise systems in the United States and Canada. Its franchise lead generation brands include Franchise.com, Franchise Solutions, Franchise Gator, Franchise Opportunities, Franchise For Sale, SmallBusinessStartup.com and BusinessBroker.net, and together they provide the largest aggregation of prospective franchise buyers in the U.S.
Interested in more insights from our proprietary data set? Subscribe to our email newsletter below, or follow us on LinkedIn.

Published on Wednesday, August 2nd, 2023.