March 2022 Saw Highest Inflation in More than 40 Years – How Will Franchise Fees Change?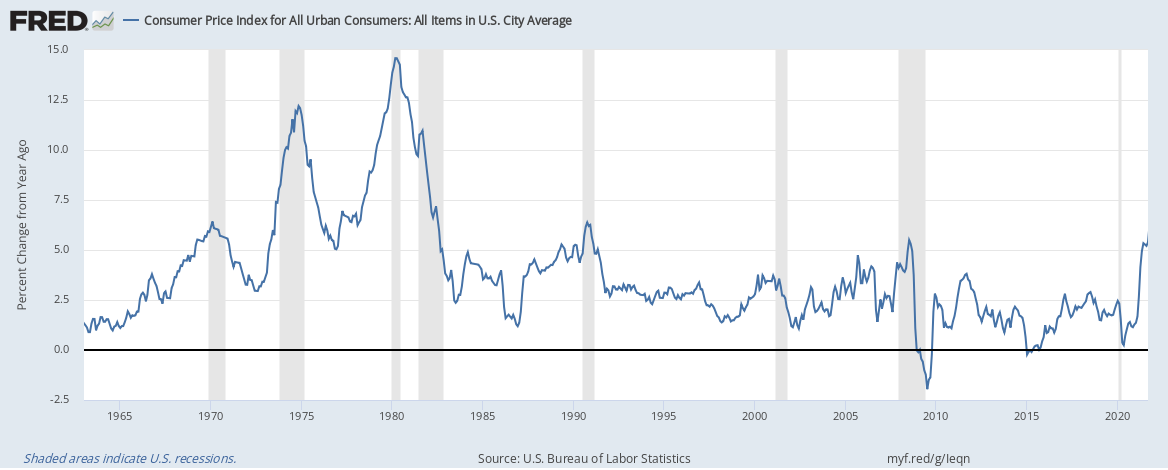 April 20, 2022 – In March 2022, U.S. inflation showed the largest 12-month increase since December 1981. The year-over-year increase was 8.5%, up from 7.9% in February 2022.
The Consumer Price Index rose just over 8.5% in March 2022, compared to March 2021, propelled by categories like energy prices and rents, as used vehicles and homes  slowed their increases. As the war in Ukraine continues, supply chain problems persist, and Americans look forward to summer travel, the prospect for near term decreases in inflation are more of the same. At least thus far, inflation has not robbed aspiring franchisees of their drive to pursue business ownership, with 80.5% expecting business conditions to be the same or better six months out.
As noted in our last look at franchise fee changes back in November 2021, the expenses that fuel franchise growth — leadership talent, labor, raw materials, equipment — continue to escalate. According to the March 2022 NFIB small business survey, inflation has overtaken labor as "the most important business problem."
For franchise sales, lead generation costs have increased further with the impact of Apple privacy changes on retargeting in general, and on Facebook effectiveness tracking, and the resultant incremental shift to Google has anecdotally increased competition and prices there.
So how will franchises respond? How will initial franchise fees adjust in this environment? To help answer this question, and provide benchmarking data by franchise category, we invited active franchise owners to participate in a confidential survey, the results of which will be shared in the coming days.
Of course, the answer may depend on the growth stage of the franchise, competitive factors, and specific exposure to the escalating cost drivers, and the most important factor of all — price elasticity of demand. Just how sensitive are franchise prospects to initial franchise fees? Stay tuned.
FranchiseVentures is the leading demand– and lead-generation platform for potential franchisees to thousands of growing franchise systems in the United States and Canada. Its franchise lead generation brands include Franchise.com, Franchise Solutions, Franchise Gator, Franchise Opportunities, Franchise For Sale, SmallBusinessStartup.com and BusinessBroker.net, and together they provide the largest aggregation of prospective franchise buyers in the U.S.
Interested in more insights from our proprietary data set? Subscribe to our email newsletter below, or follow us on LinkedIn.

Published on Tuesday, April 19th, 2022.